http://www.geocities.com/kkaiser61/gillen.html
Gillen
Two Sons of Edward and the late Della Gillen Serve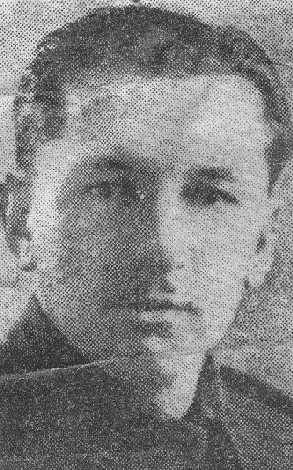 Serves overseas - Bombardier

Gerald Gillen (born 1918)-
son of Edward Gillen of Wine Harbour Guysborough County, who has been overseas for four years is in Italy. Gerald returned to Canada after the war and married Beatrice "Polly" (maiden name ?). They lived in Wine Harbour and later moved to Sherbrooke. They had four children; John, Roger and Adele and Jane. Gerald passed away in 1977 and is buried in the St. James Anglican Church Cemetery.
Gerald's brother Douglas (born 1915) spent two years with the Princess Louise Fusiliers before being discharged in 1941 following a motor cycle accident in which he was seriously injured. He passed away in 1963 and is buried in the St Patrick's Roman Catholic Cemetery in Wine Harbour.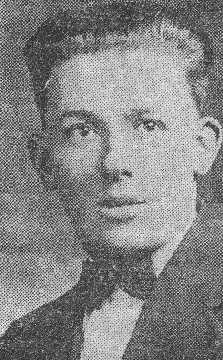 1942
A cousin to Gerald and Douglas -
Havelock Gillen (born in 1905) was killed in Halifax Harbour when a freighter struck the tugboat "Lavaltrie", on which he was a crew member. The three hundred ton tug was pushing two empty barges towards Bedford Basin. The little harbour craft was riding between the two barges when the collision occurred. The freighter struck on the starboard side, and the tug, which was crushed between the two heavy barges, cracked and sank. A patrolling craft rushed to the scene and picked up six survivors including the captain. Five others were missing and presumed drowned, including:
J.C. Hodgson, fireman, from Ship Harbour or Goldboro Huntley McCutcheon, cook, Sonora Guysborough County. And, Havelock Gillen, 36 year old engineer of Blink Bonnie Road, Kline Heights. He leaves behind his wife, the former Estella Burns and three children; Billy 10, Lawrence 6, and Donnie 4. The family came to Halifax last November from Sonora, where both Mr. and Mrs. Gillen were born. The young engineer had travelled to many parts of the world as a crew member of ocean going freighters before accepting a job with the C.N.R. lighterage service. Most of his life had been spent at sea. His parents, Mr. and Mrs. John Gillen live in Sonora. Sister Peggy and brother Leo live in Halifax. A brother Huntley lives in Vancouver, his aunt Mrs. Matthew D. Coady also lives in Kline Heights.
Havelock is buried in the Wine Harbour Cemetery.